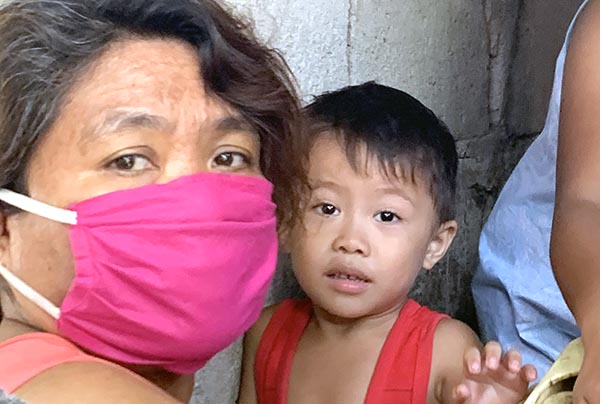 You can see it in their eyes.
Coronovirus has become a world-wide problem. The chldren of the Philippines are especially vulnerble. This mother and son hardly know when their next plate of rice will come.
Along with proclaiming the gospel of salvation to these precious people, it is also needful to supply as much food as we can. ICP USA has been involved in humanitarian ministries through the office in the Philippines where we are known as His Offspring Ministry. While many thousands of Bibles, Bible study materials for children and gospel tracts have been distributed, His Offspring Ministry has also help victims of floods, typhoons and poverty.